WHO WE ARE
Exclusive Cruises is the fastest growing boutique luxury boat rental service on the Amalfi Coast in Italy, offering private boat excursions along the Amalfi Coast, Capri, Sorrento, Naples, Ischia and Cilento; as well as overnight yacht charters throughout Italy and the Mediterranean. Exclusive Cruises is the laid back, unpretentious, "Milk and Honey" of the Amalfi Coast, aiming to provide guests with the simple, barefoot luxury of the Mediterranean Sea and the best of what this area has to offer.
WHAT WE DO
Every excursion is customized, including the size and style boat. Enjoy a peek into the Southern Italian lifestyle with your own local captain who will cruise along the coastlines and islands-past lagoons, rock formations, seaside villages and more. Take pleasure in the opportunity to stop and swim throughout the day in exclusive places that perhaps you would not have experienced otherwise. We simply would like our guests to enjoy a chilled out day on the water. You can be as active or relaxed as you would like-lounge on the sundeck and enjoy the views, stop to visit a seaside village and enjoy an authentic lunch at a characteristic seaside restaurant. This is a culinary paradise of Italy and there are many wonderful, family operated restaurants that are best accessed by boat.
PRIVATE AND AFFORDABLE
Our fleet of vessels range from rubber zodiacs to luxury yachts. We offer options for every budget, group and age. Through the simple and quick booking process, a member of the Exclusive Cruises team will work closely with you to provide attention to detail, care and above all a personalized service.
Contact us for itinerary suggestions and more information.
MEET THE COLLABORATORS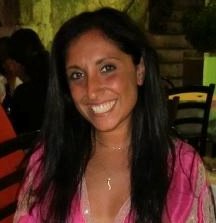 VALERIA
Valeria manages the Communications and Business Development department of Exclusive Cruises. She has dual citizenship in both Italy and America, growing up in Connecticut and spending summers on Italy's Amalfi Coast. She graduated from Northeastern University in Boston with a dual degree in Journalism and Modern Languages and recently published her first book, a historical biography featuring the life of Angelo Parisi, titled "This is War"-One sailors true story of survival in the South Pacific during WWII.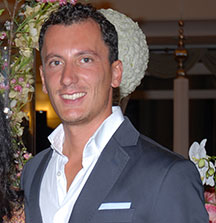 FRANCESCO
Francesco grew up in the nautical industry, working on yacht engineering and mechanics and completely reconstructing and refurbishing boats of all sizes before opening his own boathouse. Born and raised on the Cilento and Amalfi Coasts, on a daily basis he mixes the perfect cocktail of luxury, elegance and local Italian lifestyle for himself and his clients alike. Need advice on how to charter a boat along the Neapolitan Riviera? Ask Francesco, he knows how to do it the right way. In his free time he travels, spends time with friends and family and goes yachting.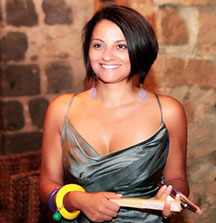 MARIANNA
Marianna is the magic behind the events that take place on the yachts. Special requests, elaborate ideas and creativity all pass through her hands.She knows how to do or find any request or necessity.
---